Over View
CALET: CALorimetric Electron Telescope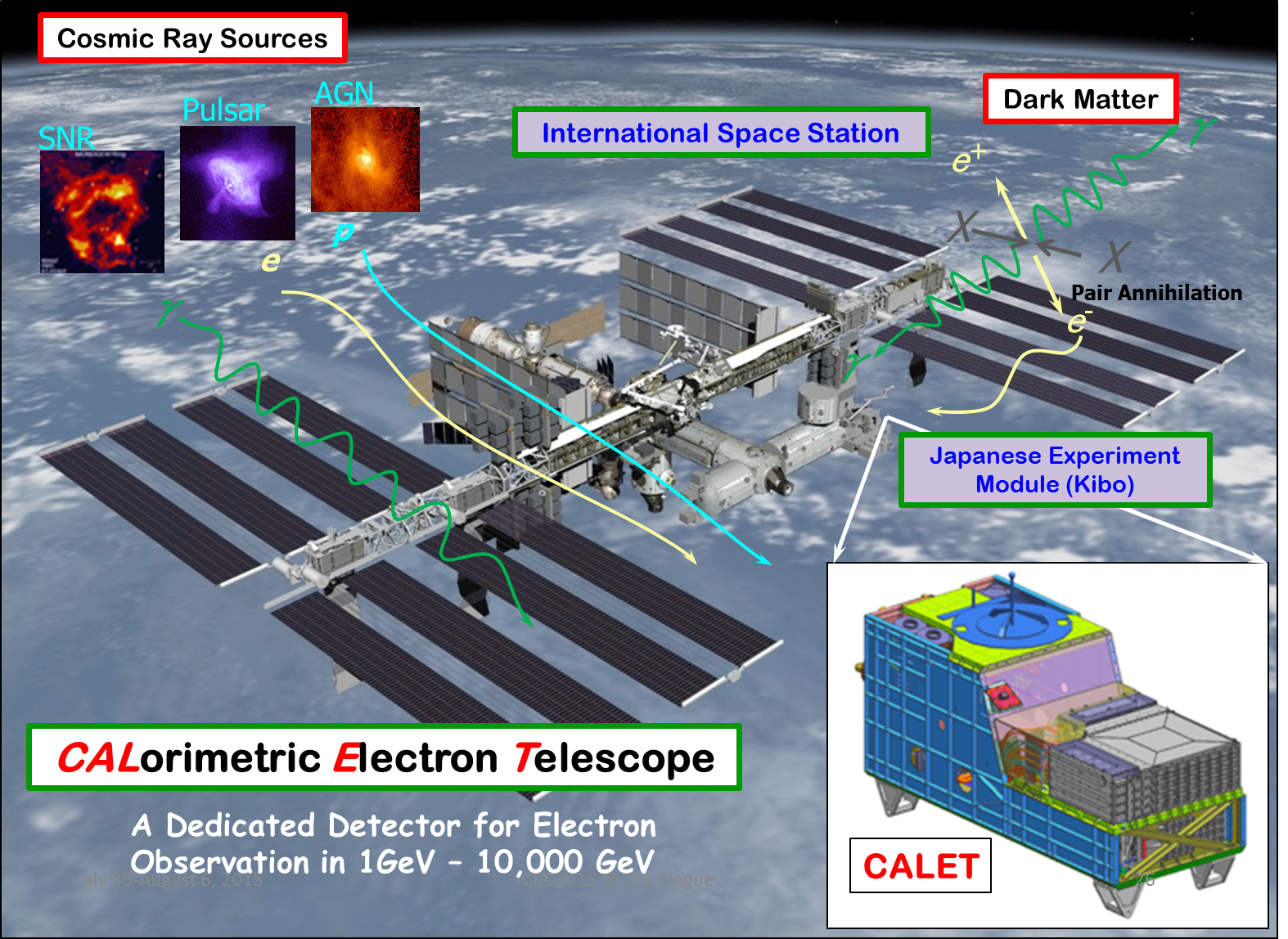 We are developing the CALorimetric Electron Telescope (CALET) to study and understand cosmic high-energy phenomena and to detect the dark matter. CALET is to be launched in 2015 and installed on the exposed facility of the Japan experiment module `Kibo' of the Intenational Space Station (ISS).
The CALET project is promoted by an international collaboration of Japan, US, and Italy hosted by the Torii Laboratory. In 2010, the project was reviewed and evaluated by the "International Space Station/Kibo Utilization Promotion Committee" and the "JEM Exposed Facility Subcommittee," and entered its development stage.
Currently, we finished assembling and testing the detectors, which is scheduled to be launched in 2015.